Made from Koroneiki olives which are
handpicked and cold pressed almost
immediately producing an oil of
exceptional flavor and quality with an
extremely low acidity (0.25%)

ORGANIC EXTRA VIRGIN OLIVE OIL
AN ELIXIR OF GOOD HEALTH
---
Today, there is no doubt about the extraordinary effects of including Olive Oil on our daily diet. It is linked to lower rates of inflammation, heart disease, stroke, certain forms of cancer and obesity.
But nowadays consumers find many different varieties of Olive Oil in the market and most hardly know the difference between them.
Virgin, Pure, Fine, Light or just plain Olive oil use refining methods which involve solvents and high temperatures to remove the flaws from mechanically harvested fruit, making it more sellable. Many experts note that these oils "are not worth consideration" as they have no olive aroma, flavour, or colour and they "lack the important antioxidants and anti-inflammatories that make Organic Extra Virgin Olive Oil."
At Porthia Organic Extra Virgin Olive Oil we use very specific standards in every step of the process. Our oil is made from 100% organically grown Koroneiki olives. Every olive is carefully selected and hand picked to meet the olive's ultimate flavour and quality. Our Organic Extra Virgin Olive Oil is unrefined, unfiltered, pure and untreated. We do not use any chemicals or pesticides to keep the natural vitamins and minerals found in the fruit.
---
---
Deep attachmentto our land
Despite the long history of human settlement in the region, Lasithi holds the richest biodiversity in Crete. From snow-capped mountains to rugged terrains and green meadows,our land is known for itsflora and endemic plants. Like gifted by deities, impressive gorges, caves and canyons can be spottedall around the area.
Due to its variety and alluvial run-offfrom melting snow, Lasithi creates an extremely fertile soil, an ideal microclimate condition that grant our oilunique flavours and aromas.
This Plateau produces almost half the oil in Greece, and most of the fruit and vegetables to feed the entire islands.Our region has been awarded for hosting some of the best quality Organic Extra Virgin Olive Oil in the world.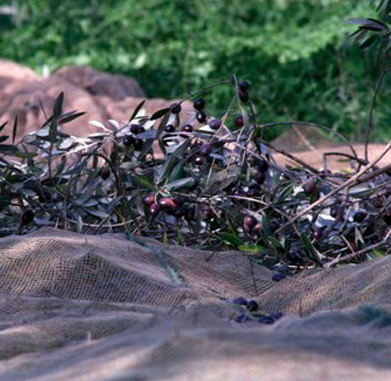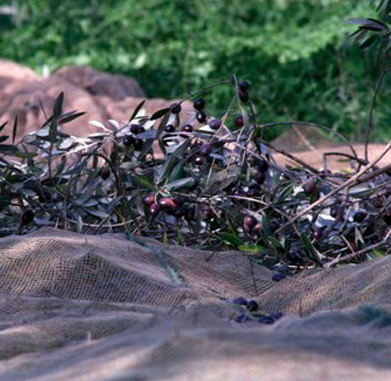 Growing & Harvesting
Our commitment is to follow our ancestor's legacy using traditional farming without relying on synthetic fertilizers, toxic pesticides, genetically modified seeds or practices that degrade soil and water.
We produce our own compost as a soil fertilizer by means of organic matter such as olive byproduct, tree leaves, manure, sawdust and seaweed from the Mediterranean.
Pruning, watering, cultivating and harvesting is also done according to the lunar calendar. During the harvesting season, we carefully hand pick the olives to keep our trees in the best condition year after year.
Olive Oil Extraction
To produce a high quality Extra Virgin Olive Oil the extraction process must be done at a very low temperature, immediately after harvesting.
To do so, we work exclusively with small local factories certified to produce Organic Extra Virgin Olive Oil, that only use the first cold-pressing to bring out all the potential properties found in the fruit.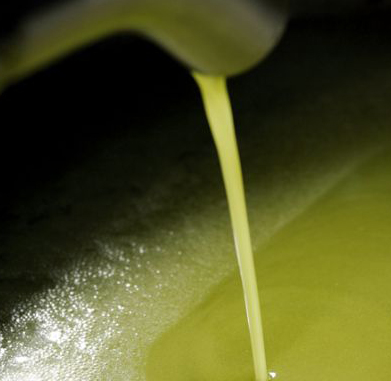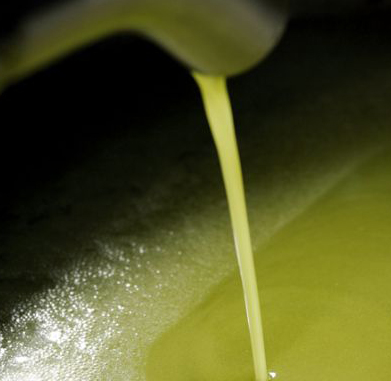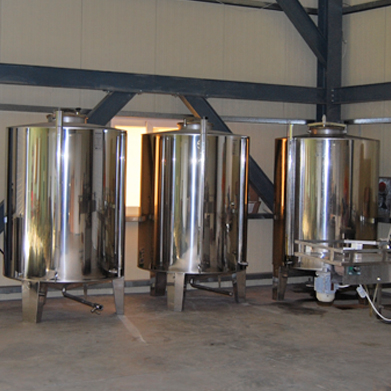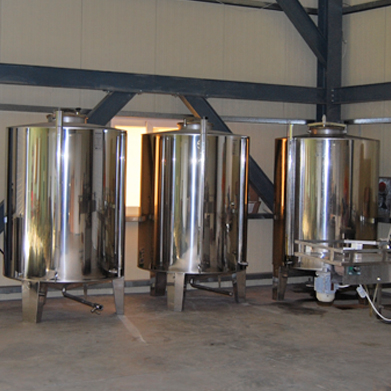 Storage
Once the extracting process is completed, the oil is stored in stainless steel tanks under controlled environment conditions.
The storage takes place in our premises, during at least three months when the oil is clear and mature. Producers of the region have their own storage tank to ensure the best quality oil.
Packaging
Before bottled, our olive oil goes through a chemical analysis to indicate it is in full conformity with the regulations for the organic farming sector established by the European Union.
The last step of the process is done in our premises were bottling, labeling and capping takes place under carefully controlled conditions.
We package our olive oil in dark glass bottles, due to it being the most appropriate container to retain its essential ingredients, and prevent light and air penetration